For a lot of women, period pain (dysmenorrhea) is common and often excruciatingly painful during a menstrual cycle. Popular home remedies include hot water bottles, heating pads, and hot baths. Unfortunately, busy schedules don't always allow for the access to these remedies in a timely manner.
Can CBD Help Reduce Pain, Menstrual Cramps, and Endometriosis?
Menstrual cramps are caused by the uterine contractions that occur in response to prostaglandins and other chemicals. They are exacerbated by the contraction of smooth muscle that line the uterus. For mild cramps women are recommended to take aspirin or acetaminophen. For more severe cramps, women are advised to take non-steroidal anti-inflammatories (NSAIDs) such as ibuprofen, naproxen, and ketoprofen since they lower the production of prostaglandins. But is there another alternative?
The answer is YES.
What is CBD?
CBD is short for cannabidiol – a phytocannabinoid found in the flowers and leaves of the hemp plant known for supporting your body and mind (endocannabinoid system) in many beneficial ways. While we have yet to learn everything about the endocannabinoid system, there have been positive benefits to using CBD for pain relief. CBD is also well-known for its anti-inflammatory properties, for being rich in antioxidants, and for its ability to provide relief from anxiety, stress, and depression.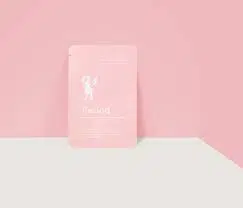 The Good Patch- Period CBD Patch, $12
Period's are a B! CBD is widely recognized for its potential to work as a muscle relaxant. Feel the benefits of 15 mg of premium hemp, menthol, and black cohosh. Peel and stick on lower abdomen for up to 12 hours of relief. This patch is perfect for alleviating period pain.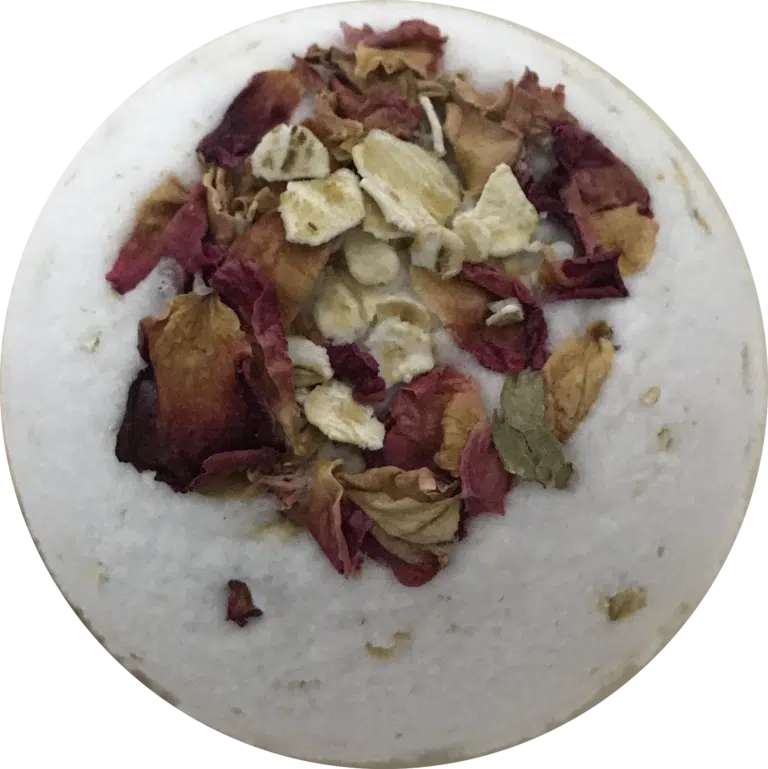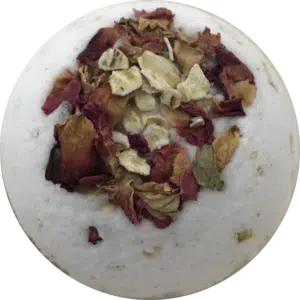 LIIV Organics Vanilla Rose & Oats 50 mg CBD Bath Bomb (2 pack), $19.99
Settle into a hot, relaxing bath with our all organic, Vanilla Rose scented formula to help alleviate your pain. Take this popular home ready up a notch with this calming CBD infused bath bomb. A must for anyone that is looking to relax their muscles and promote blood circulation while also soothing, detoxing, and hydrating their skin.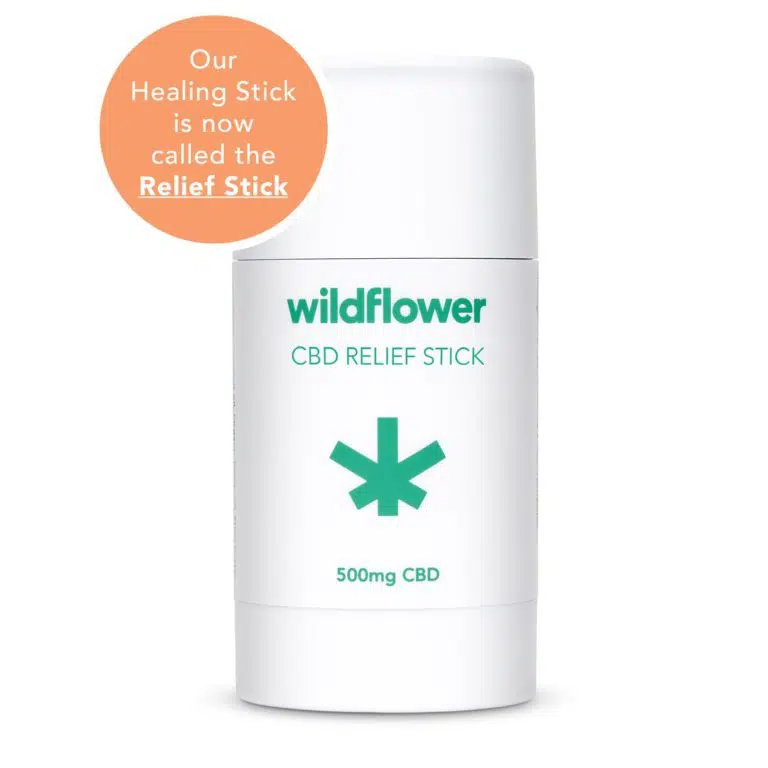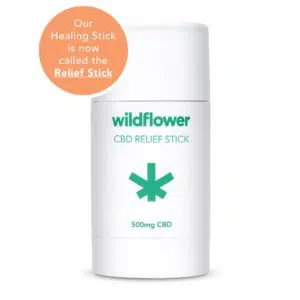 Wildflower 100mg- 500 mg Relief Stick, $25-$75
Get cooling, on the go relief with our best-selling CBD Relief Stick by Wildflower. This topical is the perfect size to carry in your handbag, gym bag, or keep in your workspace for easy application. The cooling and soothing sensations created by powerful plant-based ingredients will help relieve muscle discomfort and promote relaxation. We suggest applying after a hot shower or bath for better absorption.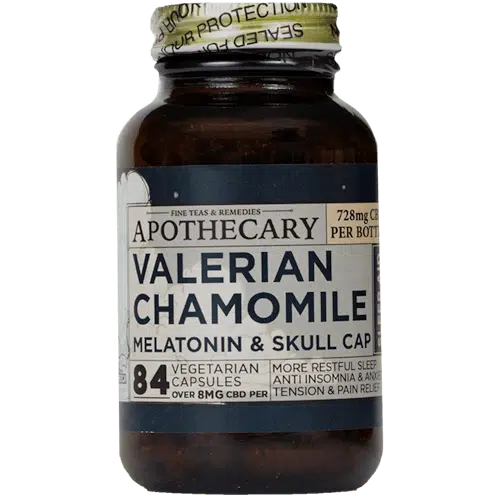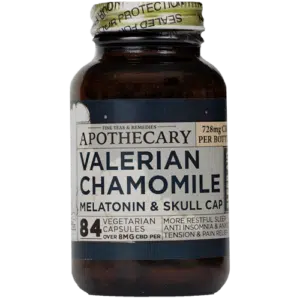 Brothers Apothecary- Sleep Aid 84ct Capsules, $50 (Originally $60)
For those restless nights where your menstrual pain keeps you from getting well-deserved rest, there is Brothers Apothecary to the rescue! These carefully blended capsules are crafted with Valerian, Chamomile, and Skull Cap with the added benefits of CBD and Melatonin. Say hello to a more rejuvenating night's sleep with these gluten free, vegetarian capsules.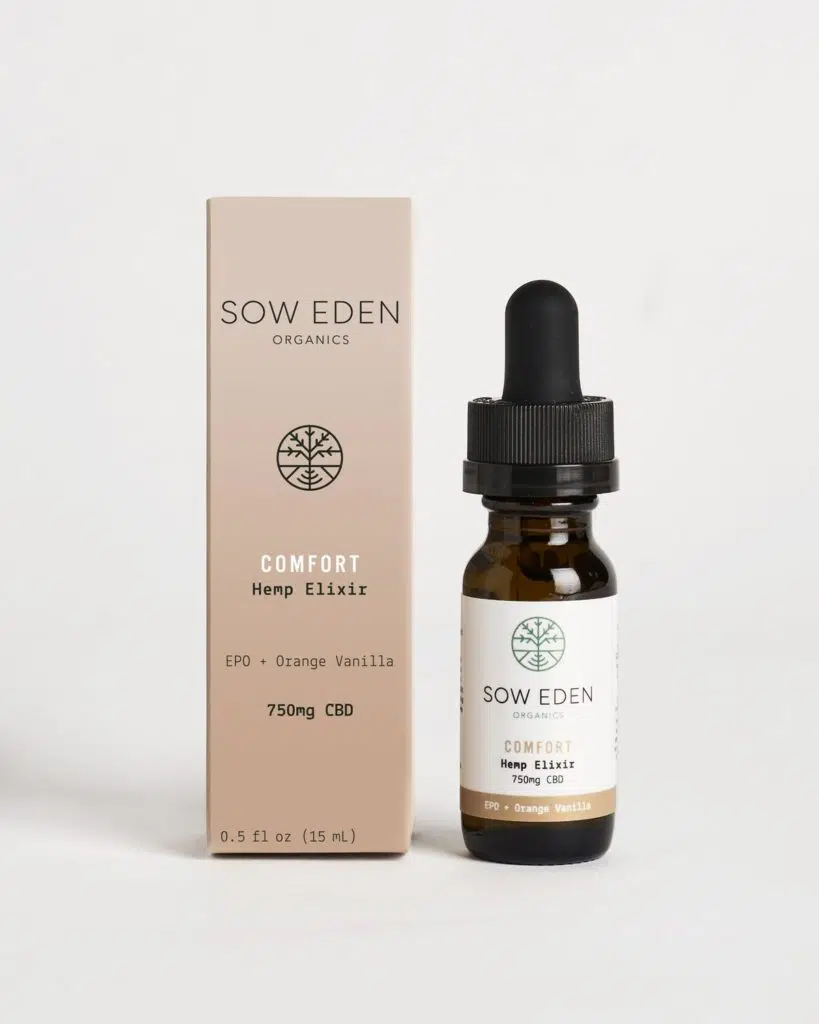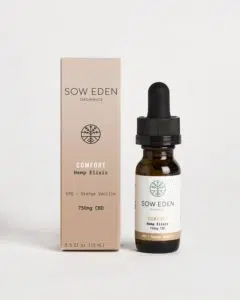 Sow Eden Organics- Comfort Hemp Elixir, $65 (Originally $70)
For women who suffer from painful PMS symptoms such as abdominal cramping, breasts cysts, and hormonal imbalances caused my menopause or pregnancy, we offer this Evening Primrose Oil (EPO) & Orange Vanilla tincture. EPO is naturally rich in fatty acids that may help to alleviate PMS symptoms and hormonal imbalances. Coupled with THC-free CBD, this handcrafted bottle of organic whole Madagascar vanilla beans and organic sweet oil will be sure to indulge your senses while providing comfort and relief.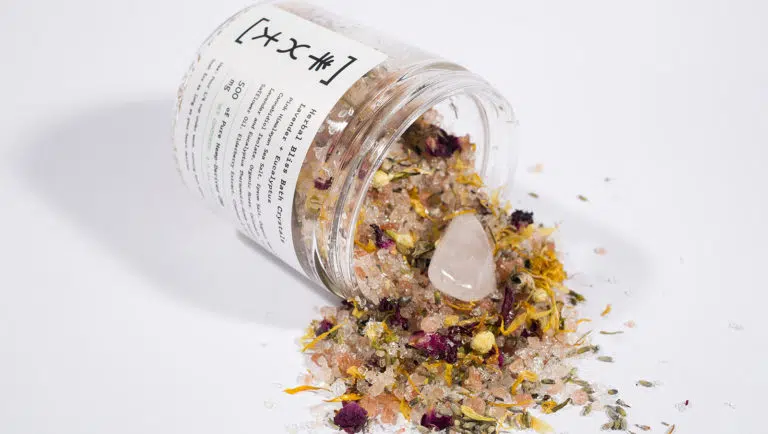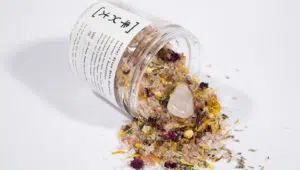 Life Flower- Herbal Bliss Pink Himalayan Salt Bath Crystals- 500mb CBD, $45
These lavender & eucalyptus essential oil infused bath crystals with 500 mg Pure Hemp Derived CBD are the perfect addition to your nighttime self-care routine. Let the Eucalyptus open your airways and improve your breathing while the naturally sedative properties of Lavender assist in reducing your pain and aid in your healing. Treat yourself and recharge before bed for a peaceful night's sleep.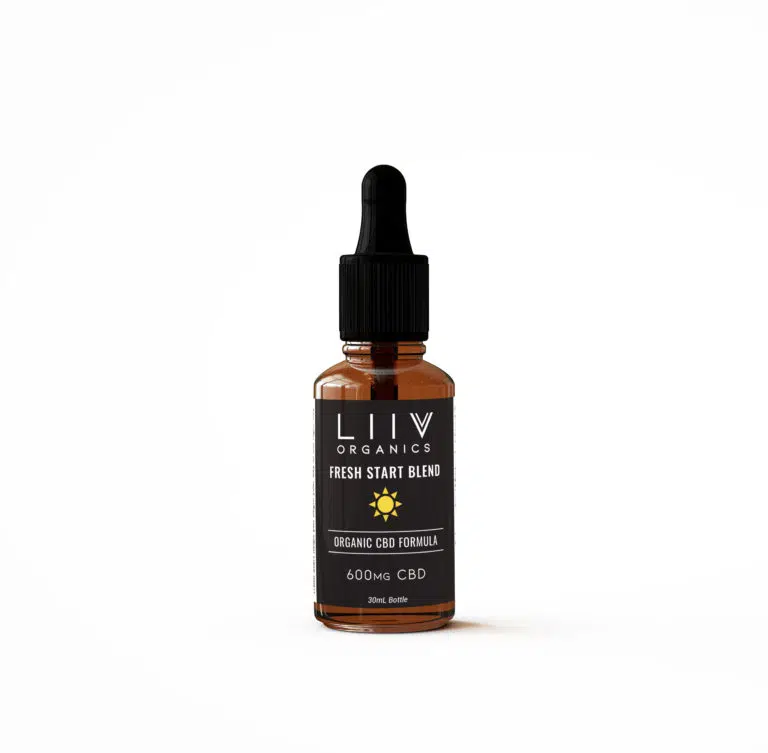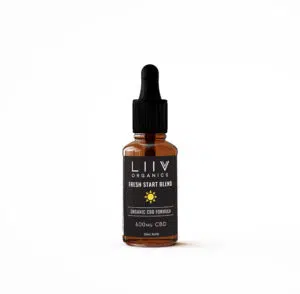 LIIV Organics- Fresh Start Blend 300mg-1200mg, $40-$115
For the days where it's hard to get out of bed due to your pain or because of a restless night, start your day off right with our CBD Morning Tincture. We recommend placing the dropper under your tongue for 30-60 seconds for the fastest absorption into your body. You can enhance your morning tea, juice with this delicious, mood booster blend.
Tags: CBD PATCH, CBD BATH BOMBS, CBD FOR PERIOD PAIN, CBD FOR MENSTRUAL CRAMPS, CBD FOR WOMEN, CBD FOR SLEEP, CBD MORNING TINCTURE, CBD POTENCY, CBD TINCTURE, CBD BATH CRYSTALS
SOURCES:
WomensHealth.gov: "Menstruation and the Menstrual Cycle."
Mayo Clinic: "Menstrual Cramps."
NCBI: "The Clinical Significance of Endocannabinoids in Endometriosis Pain Management."
WebMD: "Skin Patch Can Ease Menstrual Cramps."