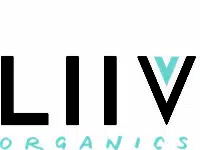 Which CBD products are best for you?
CBD Tinctures are the most common way to consume CBD for multiple reasons. Compared to any other products, tinctures and concentrates are the most pure/ concentrated applications of CBD, as manufactures don't separately process the CBD oil. Most brands add a little flavor to their tinctures, which makes it easier (and more enjoyable) for customers to take.
Tinctures are taken by placing a couple drops on or under your tongue and holding it there for about a minute. Dosage can range from 100mg to 1000mg, so its important that you do your own research on what strength you choose. We recommended starting out with a lower dosage then increasing the mg dosage to find what works best for you.
How to Use:
Fill the tincture dropper with the recommended dosage of CBD. Then, place it under your tongue and let it absorb for about a minute or however long you can hold it for.

CBD Edibles and gummies have become very popular as a daily supplements. They are very popular among families that want to enjoy full benefits of CBD in a form that is easy to swallow. When CBD is in edible form, it makes it a lot easier for adults, kids, and pets to consume.
How to use:
CBD in edible form is easy to consume. Simply eat the edible/ gummy as if it were a gummy vitamin.

These are the easiest way to add CBD to your life as a daily supplement. Capsules typically range between 10-25mg, making it easy to track your daily serving size. No matter how hectic your schedule gets or whether you're constantly on the go, CBD capsules will effortlessly fit into your day. With CBD hemp oil in a capsule form, you don't have to spend time measuring out your CBD supplement. CBD hemp oil products are legal in all 50 states, so you can bring them along wherever you travel in the United States.
How to Use:
CBD Oil Capsules active compounds and other natural nutrients are absorbed through digestion, instead of through the mucous membranes in the mouth like with CBD pure hemp oil, tinctures, and liquids. Simply swallow a CBD tablet with a swig of water or your favorite beverage. Take 1-2 capsules each day, depending on your CBD needs. It is suggested that you take the CBD pills with food.
A CBD vape pen is a great way to get relaxing CBD on the go, helping you stay at ease and balanced while going through your day to day activities. Since CBD is non-psychoactive the vaporizer is the perfect way to utilize the amazing benefits of CBD without the high feeling for THC. The vaporizer is also convenient and discrete for people that are on the go.
How to Use:
Start by puffing the vaporizer as needed to figure out the proper dosage that works best for you. Unlike taking a capsule or pill, vaporizers make it pleasurable and easy to take small inhalations of CBD throughout the day. These allow you to quickly and steadily access the cannabinoids that you need.
CBD Muscle Rub is the best option for people looking for immediate relief for aches and pains. The rub is perfect for lower back aches, knee pain, joint pain, wrist pain, ankle pain. What's more, if you rub it into your temples, it can help alleviate headaches.
How to Use:
Start by applying the muscle rub to areas that are suffering from pain or inflammation. Most muscle rubs absorb into the transdermal skin layer and take about 10-15 mins to activate.